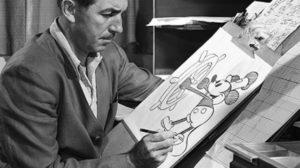 This was spring break for my son's girlfriend, who is a huge Disney fan, so we went up to the Disney Family Museum in the Presidio and spend a delightful time together! For anyone who remembers their first Disney move, or their first ride at Disneyland or wanted to be a Mouseketeer, this is the museum for you.
The adversity, bankruptcies, and challenges that he had to overcome were incredible and a reminder that magic doesn't just happen; instead, in his words, "The way to get started is to quit talking and begin doing!"
What have you done this week to make magic in your life?