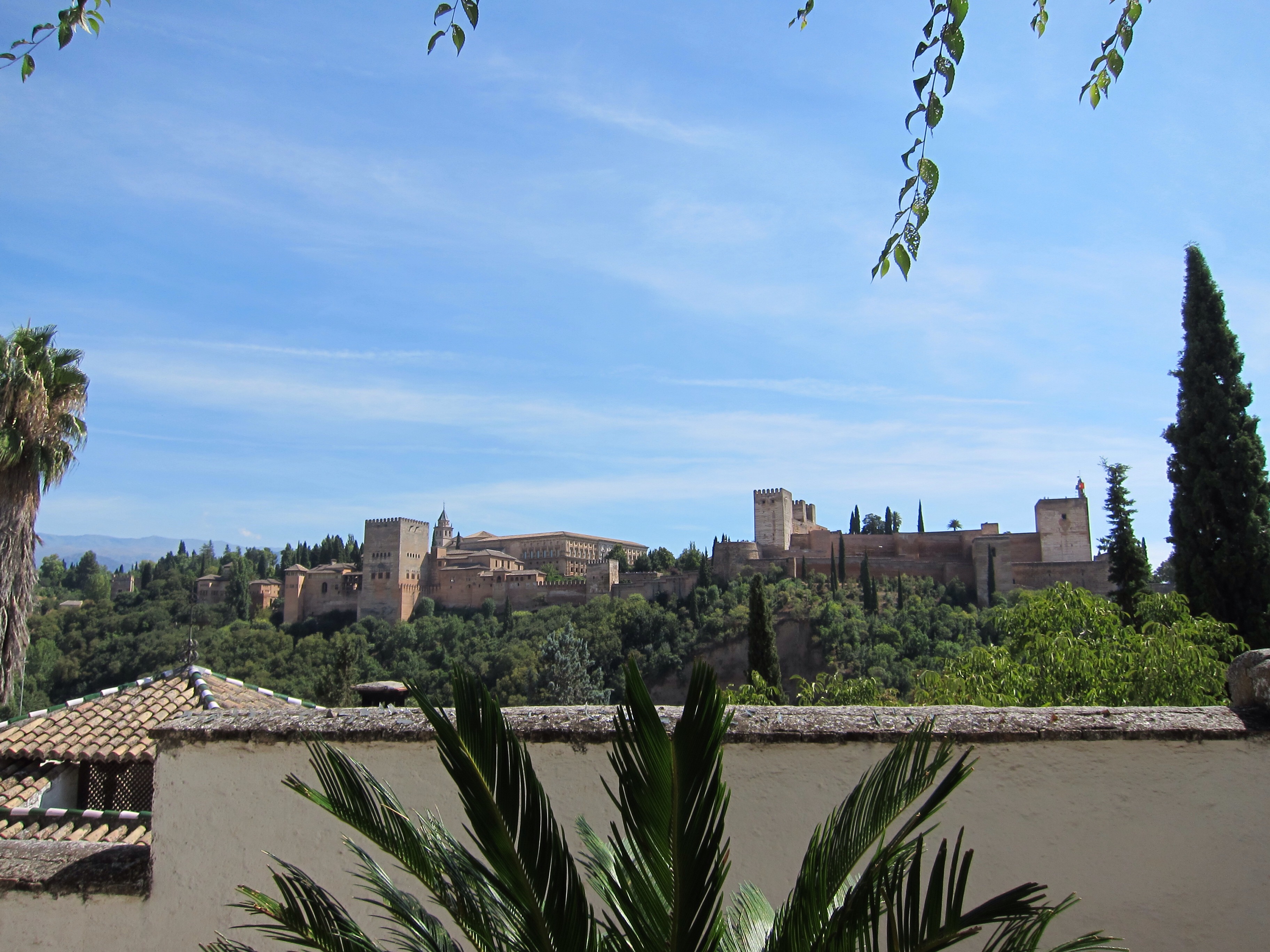 Arriving in Granada, you feel the dryness of the air, the expanse of the landscape and the beauty of the architecture. One of the main attractions here is the Alhambra, an immense palace and fortress set high on a hill that takes hours to tour. Prior to the tour, we wandered through the Albayzin quarter, up narrow cobblestoned streets that eventually took us to a plaza with inviting tables offering cold sangria and a chance to rest weary feet.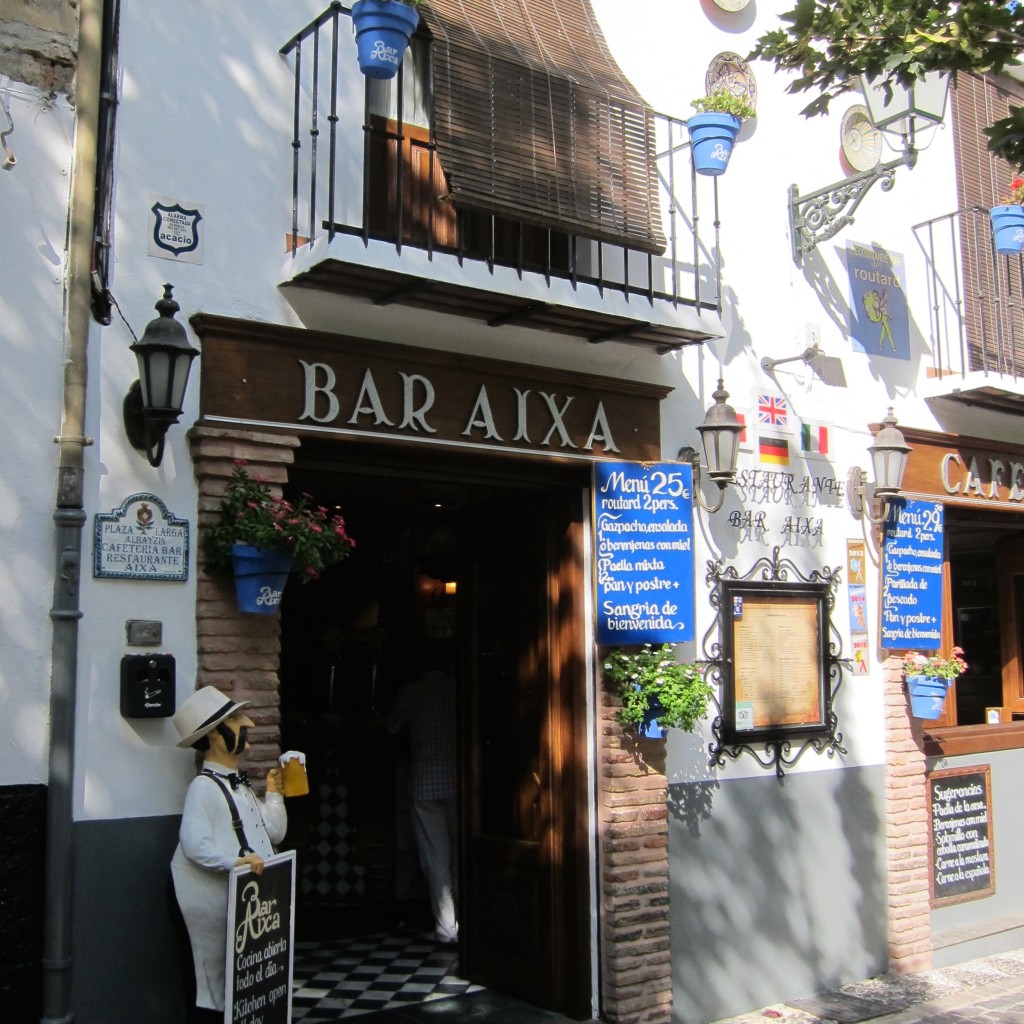 Believe me when I say this is a town where you will never go thirsty or hungry. Restaurants and bars fill the seemingly endless plazas inviting you to sit, dine al fresco and observe the people.
This is also a university town so the energy is vibrant. Groups of students dressed up for initiation into clubs pass by on scavenger hunts, aspiring guitarists and flamenco dancers entertain the crowd on the square and an enterprising young poet offers free customized love poems. A donation, of course, would be willingly accepted. This  young man was surrounded by lovely young ladies so I'm not sure how much money he was making but this strategy seemed to be working for him! As the night came to a close, the view of the Alhambra was spectacular.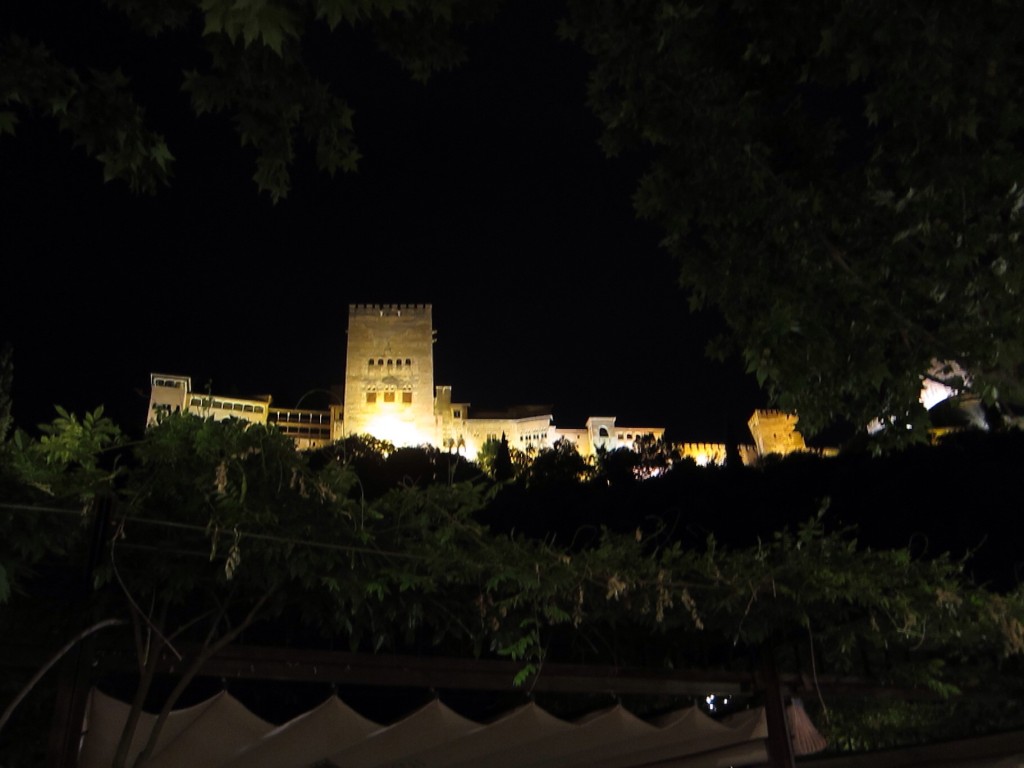 If the view from the outside was impressive, the inside was an equal match. The blend of Moorish and Christian architecture underscores the history of this region where diverse religions were able to live side by side for years. I especially liked their approach to designing fountains not just as cooling garden features but as musical elements to the overall experience. Closing my eyes, I could hear the calm, soothing rhythms that varied slightly depending on the design.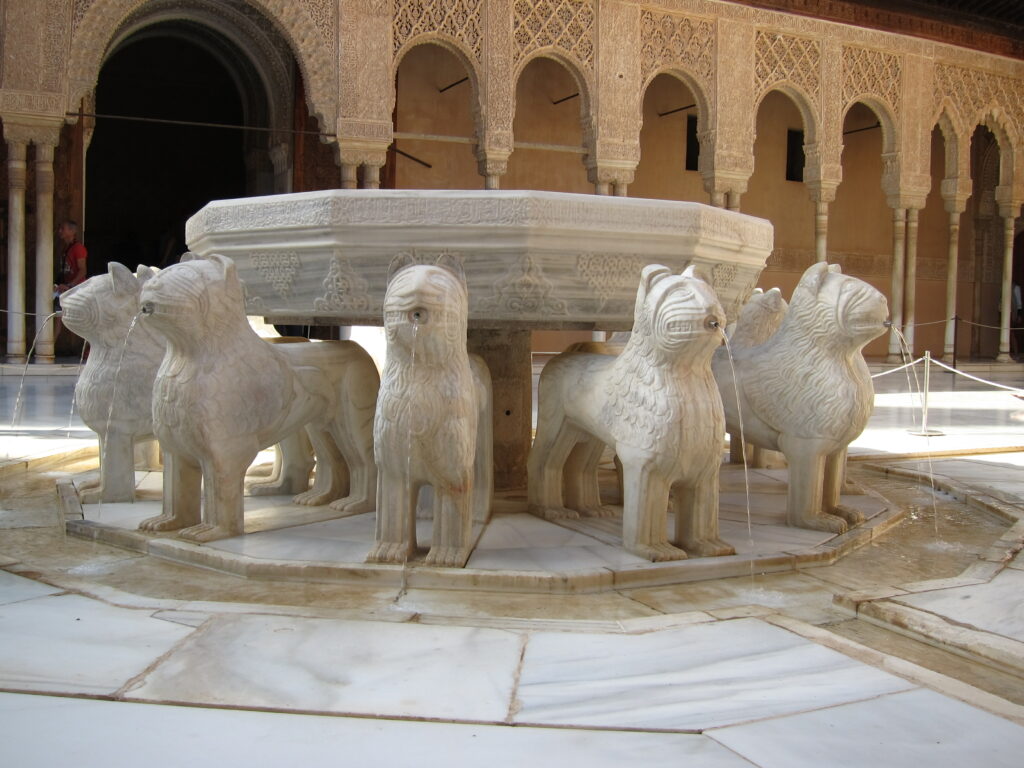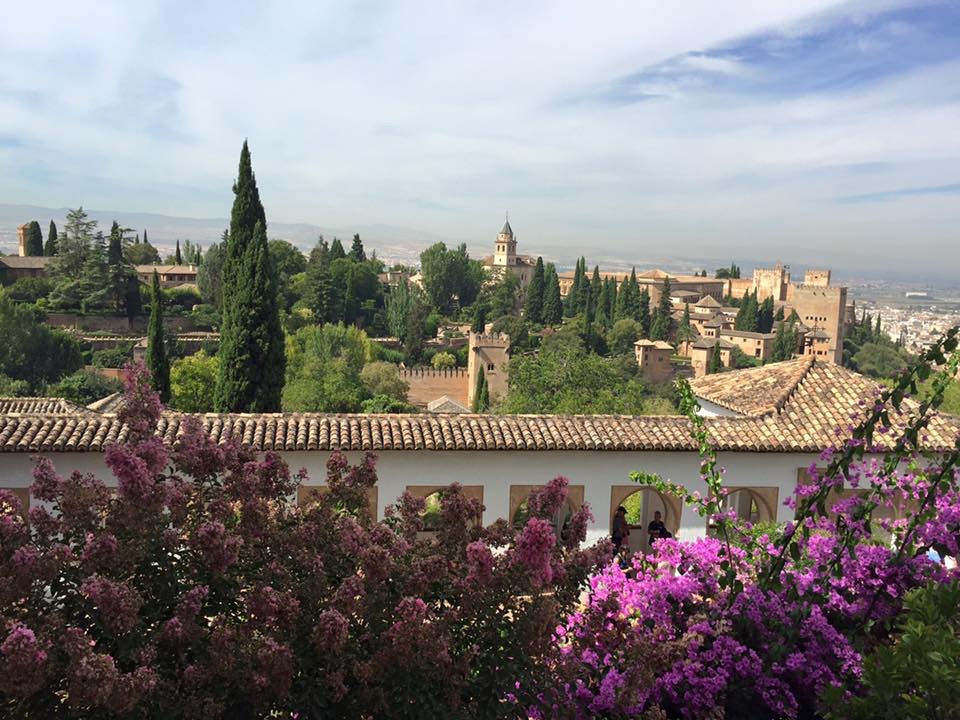 The views were beautiful And if the sangria and tapas weren't enough to love about this city…it's overwhelming choices of gelato and their specialty of churros con chocolate at Cafe Futbol sealed the deal. You know you're at the local hangout when the noise level is high, no one needs a menu and they stay for hours. (sigh)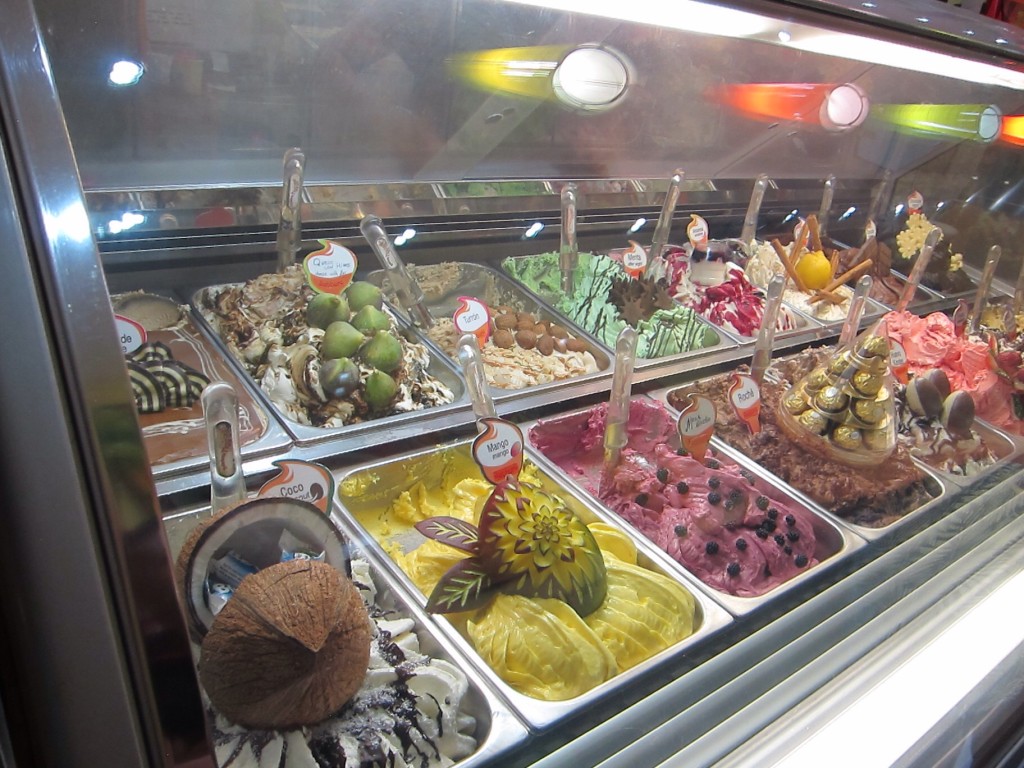 For those of you thinking of visiting Granada, I would highly recommend Hotel Los Tilos. It's right on the plaza Bib-Rambla, quiet at night and the staff was so friendly and helpful (especially when I forgot my code for the safe in my room). After two days here it's time to head south to explore the beaches of the Costa del Sol!