I'm honored to be the 2020 recipient of the Louise Boggess award given out by the California Writers club San Francisco-Peninsula branch. This is a wonderful, creative and supportive community for all writers and I am grateful for their help in my journey.
*********************************************************************************
After decades of writing for others, I've spent the past few years developing my own voice and discovering my own stories. It has been a wonderful, creative journey that grows every day. In addition to my blog, recent projects include: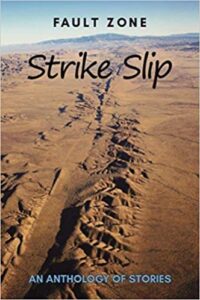 Fault Zone: Strike Slip – an anthology of stories and poems from
Sand Hill Review Press is now available through Amazon.
It includes my short story, Hitting a Grand Slam with My Dad
and my poem, Far From This Tree, along with many other great
stories from the California Writers Club SF-Peninsula branch writers.

2019 San Mateo County Fair Literary Stage
2018 San Mateo County Fair Literary Stage
Signup for Korie's monthly email.
My Writing Mantra
Listen with your heart, for words that are true and real should be felt, not just heard.
Write with your ears, because everyone has an inner voice that interprets the written word and the truth of that voice matters.
Feel with your eyes, because you want to see and envision the impact of your work on your audience – it's there, just watch.